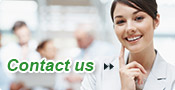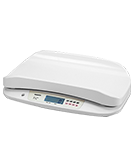 Baby & Toddler Scales
The hospital grade baby scale provides a large, stable, no tilt tray with high side walls for safe weighing. It has Hold, Difference, Tare, Pre-tare and a 9 set Memory functions. Weight difference function key can be used to determine the amount of milk ingested after feeding.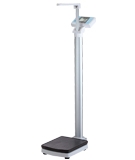 Column Scales
Scale features a built-in digital measuring rod for easy one step determination of weight, height, and BMI. Large aluminum alloy tube and high strength platform with rubberized surface.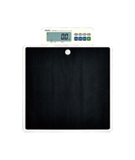 Flat Scales
The scale with multifunctional array design is suitable for operating in any place. The integrated or detachable indicator easily separated without the use of tools any may be placed on a desk or mounted on the wall.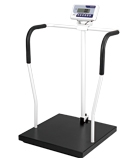 Handrail Scales
Nagata handrail scale is designed for the elder, frail or obese patients. Ideal for rehabilitation centers, dialysis centers and nursing homes.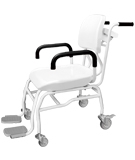 Chair Scales
The durably constructed chair scale provides ease of use and security for small children, elderly, frail, and handicapped patients. Lift away armrests hold securely when parked in the retracted position, and foldable footrests allow easy access. The convenient push handles and 4 wheels create effortless movement. Lockable rear wheels ensure patient security and weighing accuracy. Scale features a large, hygienic ABS seat. The rugged tubular steel frame with powder coating maintains its shine and cleans up easily.