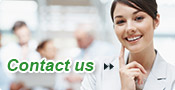 NAGATA SCALE CO., LTD, founded in 1955, is a professional industrial and medical scale manufacturer. We have a broad based knowledge in manufacturing and exporting, and have enjoyed an excellent reputation for more than 50 years of business. NAGATA is not only the pioneer of Weight Scale design in Taiwan, but also the holder of many patents in Taiwan as well. In addition, we have built up many long-tern partnerships in the global market through honesty, insistence on quality, first class service, and we are selling to more than 50 countries worldwide.
We are proud of our professional R&D working team, and our company continues to expand our facility's capabilities, including temperature control laboratory, EMC testing equipments, a unique 20 ton hanging type weighing standard equipment in Taiwan. In 2009, we received ISO9001 and ISO13485 certification, and our medical scales are also certified by CE and OIML.
Our core products are Medical Scale, Crane Scale, Table Top Scale and Platform Scale and all of our products are 100%, proudly made in Taiwan, In order to maximize quality control and product perfection, scale parts are made in our won facilities, or by authorized contractors. NAGATA is committed to providing ongoing technical innovation, reliable products, professional service, and competitive pricing to meet our customers' total satisfaction. Hundreds of the best mechanical and electronic scale models have been supplied for medical scale, commercial scale and industrial scale use. Our products are 100% NAGATA software and hardware designed, so OEM/ODM services are also available.
We welcome the opportunity to work with you, and provide the highest quality products to satisfy your needs.